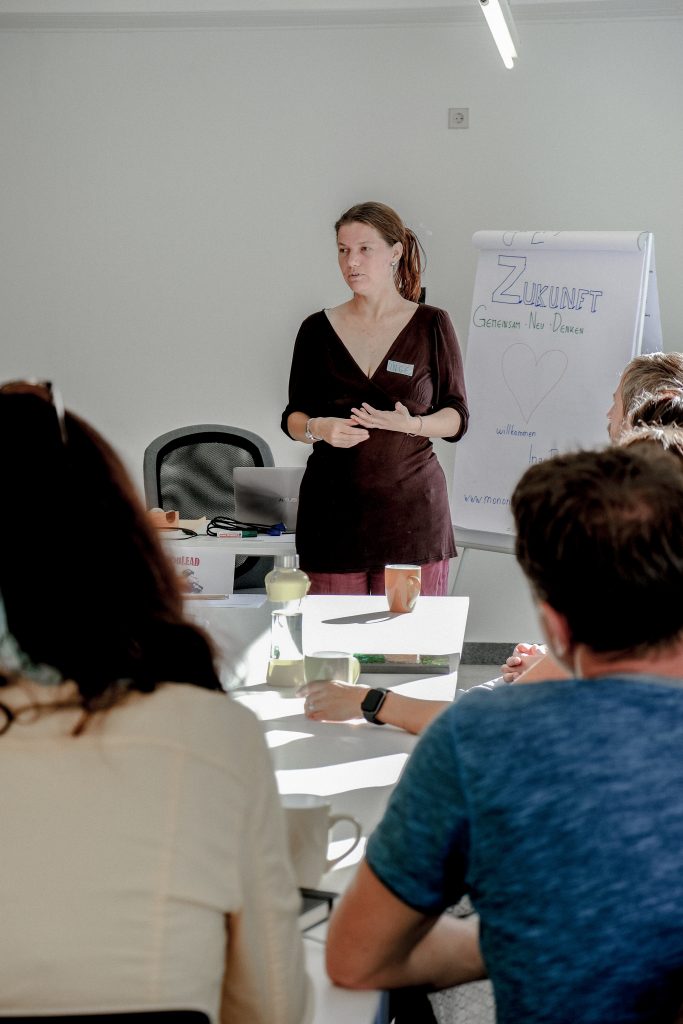 On Monday, September 16th, 2019, Monon organised an interactive event for youth workers and teachers from Salzburg, in cooperation with Akzente Pinzgau.
The aim of the event was to create a broader understanding for the different topics and goals of sustainable development among the participants and to enable them to share these themes and values playfully and with the help of social media with the young people in their organisations.
After a creative round of introductions, in which the participants presented each other with previously painted pictures on the subject of "Sustainability in my personal life", a short lecture on "Sustainable Development Goals" and the subsequent exchange created a common understanding of the various sustainability issues.
At noon we cooked up a big meal together. The vegan, regional food came mainly from the Hofladen Coopinzgau.
In addition to an online quiz and some funny games, which caused great excitement among the participants, a program for simple creation of video animations was presented. All of these can be used as creative tools in the work with young people.
The last task in the afternoon also provided for lively exchange and many good ideas. The participants were divided into three groups. Each group should choose an SDG-topic and use one of the means presented to prepare it for the young people in an exciting but informative way.
Finally, the resulting short films and concepts were presented to the group and discussed together. All participants were also given each a game Ein guter Tag hat 100 Punkt und One Planet Game to facilitate the introduction to the topic with their youth.
The workshop was part of the "YouLEAD" project sponsored by Erasmus+. More information can be found here.