in short
After my first career as software consultant for a human resource software, I've started my studies in my continuation education and eventually migrated to Nepal. In Nepal I have been living and working since 2013 then and have gained experiences with social businesses from various perspectives: as entrepreneur and founder, as COO of a Social Business Incubator, as mentor and as free researcher. Since 2017 I've focused a bit more on sharing my experience back home here in Europe.
C.V.
Youth – 2002 – Youth and Social Engagement
I was born and raised in Bramberg – a small village in the Austrian mountains. I graduated from the local economical high school, where I was part of a batch focused on commercial information technology, which added well to my early interest in technology.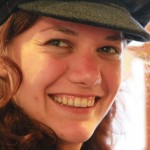 At the age of 15, I started to volunteer in the local cultural association Tauernwind. Over the years I became more and more engaged, and had more and more influence on the design but also the organization of the main event: our two-day music festival Loud & Proud.
2002 – 2011: Software Architecture and Customer Consultation
After I finished the Commercial School, I got a job in a software company where I made my way from working in the customer support center to team leader. I had two main areas of work at that time: on the one hand i was in charge for most of the technical customer relation and mediating between the pragmatic world of the client and the technical world of the software developers. On the other hand, i was centrally engaged in the system architecture of or software system. Eventually – when I started to study beside the job – working as a senior consultant.
2007 – 2012: Higher Studies and new Orientation
In 2007 I started to study sports-, culture- and event-management at the University of Applied Science in Kufstein. Next to my job I wrote my Bachelor-thesis about the Cultural Area Pinzgau. Based on this, I developed my Master thesis about the issue in how far social media can change the situation of cultural communities in rural areas.
2013 – now: Nepal und Social Business
In January and February 2012 I went to Nepal, where I provided pro-bono workshop for NGO representatives and other socially engaged persons. This stay did not only inspire me in regard to the culture and the possibilities of Nepal, but also laid the ground for my interest in international economic and social dynamics. In November 2012 I moved permanently to Nepal and have co-founded various social businesses as well as developed a social business incubator and fund together with Nobel-Laureate Prof. Mohammed Yunus.
2012 – 2015 COO Nepal Social Business
In November 2012 I met Mr. Binod Chaudhary, Nepal's first billionaire during the Global Social Business Summit in Kuala Lumpur, who just had signed an agreement with Professor Mohammed Yunus on establishing a social business fund and incubator in Nepal.
As the position for the COO of the organization was still vacant, I got engaged and built up this organization from the scratch;  drafting concept papers for the target and scope of the organization: which social entrepreneurs would be reach out to? where to run our pilot phase? What should an effective incubation look like? How to structure the investment?
Very soon I could convince the Lions Clubs International Foundation on the merits of social business and we joined hand with this global organization on bringing change through social entrepreneurs in Nepal.
During this time i had the pleasure to cooperate with the Yunus Center in Dhaka and also meet Nobel Laureate Prof. Mohammed Yunus for fine tuning our works in Nepal.  I was sharing my experiences since then during the Social Business Day in Dhaka as well as during the Lions Clubs International Convention in 2014 in Chicago.
2013 – 2017 Director VHS Bhaktapur
In 2013 i joined the small organization VHS Bhaktapur, which was a small German language institute at this time. Together with the founder Saroj Bastola, we have developed the organization to an language examination center (ÖSD) and workplace for more than 20 young people in Bhaktapur and Kathmandu.
2014 – ongoing founder & technical director Career Disha Nepal
Career Disha Nepal (CDN) is a social business, I've established together with 3 Nepalese in 2014. Our vision is, that all young Nepalese have aces to qualitative educational and career counseling services. For that sake, we have developed an online psychometric assessment, different workshops and trainings for youth as well as a comprehensive job and educational database in the last years.
2017 – ongoing Board Member of Radha Paudel Foundation
The vision of the Radha Puadel Foundation is emancipation for girls and women out of poverty, injustice, discrimination. Among my tasks is the strategic development but also to create international networking, as well as the organization of events in Europe
Activities with Monon e.U. in Nepal
in June 2014 being a panel speaker on the topic of alternative financing models as well as during the seminar series on Social Entrepreneurship in developing countries organized by the Middlesex University in the Royal Holloway University.