2013 – 2015 Nepal Social Business
Nepal Social Business has the goal to establish Social Business in Nepal as well as entrepreneurs to promote. In my role as Managing Director, I have designed the organisations witht he objective to support social entrepreneurs on their way from the idea to their first business.
THe pilot of the organizations activities were done in the remote area of Jumla, where I worked together with Radha Paudel and many other wonderful and inspiring people.
Homebird 
Andrea Leichtfreid and Simon Spätdke came to Nepal in the late summer of 2015. They had a great idea – to make a film in Nepal that is supposted to show real life.  They came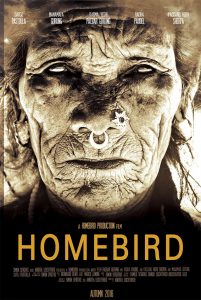 to Nepal with an already existing concept – they want to interview 5 people – a monk, a tour guide, a jamanin, a woman fighting for women's rights and an earthquake victim. During this project I accompanied the team on a piece of their journey and gave them contacts. I traveled with them to Jumla, which was a challenge at the time. It was very difficult to find a car or gasoline for this, we often went 50 minutes by car stops to pick up gas by hand
Since the movie "Homebird" was finished, I've been working to show it at various events.