The Canadian Illustrator Alex Magnin – founder of Sustainability Illustrated understood, that it is crucial to have easy to understand and entertaining  illustrations and materials to bring the topic of sustainability to a braoder mass. He has develope an incredible set of videos and cartoons with which he would like to bring this topic to a broader mass.
Monon e.U. is translating his posts to German language to also provide them to a broader German speaking audience.
Please visit his website to check out the full range of english speaking cartoons or switch to the German version of this page to see all the German cartoons.
Blogpost related to Sustainability Illustrated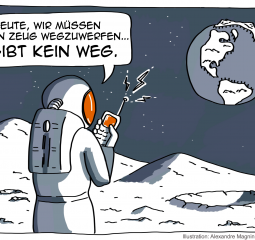 Visit Alex's website: https://sustainabilityillustrated.com/en/2018/04/02/waste-cartoon/ Human kind has made it to the moon. If you are up there and look down to earth you start to understand…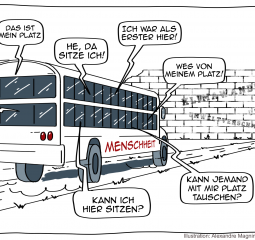 cc-by Sustainability Illustrated ... and everyone is arguing on where to sit." the canadian academic and science broadcaster David Suzuki nailed it. All to often we have…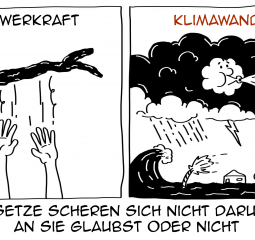 Even though German speaking countries are having somewhat less climate change deniers than english speaking ones, we still do have some: 7.3 % of all Austrians, 4.5 % of all…